15 Dec 2022
Experts from Teknia share their experience
These are frenzied times in our sector, in which change is ever-present and it is crucial to swiftly adapt to it. Therefore, it is essential to know where the changes will be coming from, to keep a steady eye on the market, on our competitors and on our customers, to listen to their demands and to anticipate their needs.
To do this, in addition to remaining focused day by day on our work and our duties, it is also important to get out there and understand and listen to what the debate is about and what the demands of other companies are, and to talk about what we are doing at Teknia.
A good example of this is the intense day we had last Thursday, 24 November, on which several spokespeople from Teknia participated in several workshops and events at diverse venues in Spain. Each of them discussed their vision, their work and their experience as Teknia experts in different key areas for the company and the sector. Thanks to our experts, we are perceived as a seasoned voice in the sector, backed by our 30 years of history.
The 24th of November was definitely an exciting day at Teknia. We are very proud to have experts to speak on behalf of Teknia at events that are relevant to the sector. We feel it is crucial to listen to other companies and to share our own experiences, and we firmly believe this will help us achieve our goals and, together, to build a more resilient, more competitive and more innovative sector.
Teknia in response to new mobility
Each of the presentations given is summarised below. Rodrigo Marín, Group Commercial Director, participated in "XX Citizen's Meeting with Mobility" organised by Real Automóvil Club Vasco Navarro (RACVN) and PONS Mobility in Bilbao.
Speaking from the perspective of a major supplier in terms of new mobility, Rodrigo asserted that the meeting was useful for explaining that "Teknia is swiftly adapting to a setting that has changed a lot, consistently aiming to be the strategic partner for mobility manufacturing. That means working closely with our traditional automotive customers, but also adapting to the demands of new stakeholders".
Toward renewable manufacturing
In turn, Antonio J. Orpez, Energy & Facilities Manager at Teknia, was in Puertollano (Ciudad Real) at the workshop entitled "The Challenge of the Energy Transition at Companies of Castilla-La Mancha" organised by Fundación Repsol, the Council of Official Chambers of Commerce, Industry and Services of Castilla-La Mancha and the Regional Confederation of Entrepreneurs of Castilla-La Mancha.
Antonio took part in the round table discussion on "Energy efficiency, digitalisation and other types of leverage for the ecological transition", stating that: "Teknia is fully focused on becoming neutral and 100% renewable." He highlighted the work and the challenge involved in attracting suppliers from across the entire production chain toward the same common goal.
Purchasing, a key element
Furthermore, José María Sánchez, Group Purchasing Manager, participated in the 9th 9th Automotive Purchasing and Supply Chain Management Conference by AutoRevista. In the seminar entitled "Resilience and flexibility in the face of the perfect storm", José María pointed out that Teknia "is focused on managing purchasing from a strategic perspective, to gain a competitive advantage at a time in which rising commodities and energy prices are making this function even more relevant than ever before".
A reward for 30 years of experience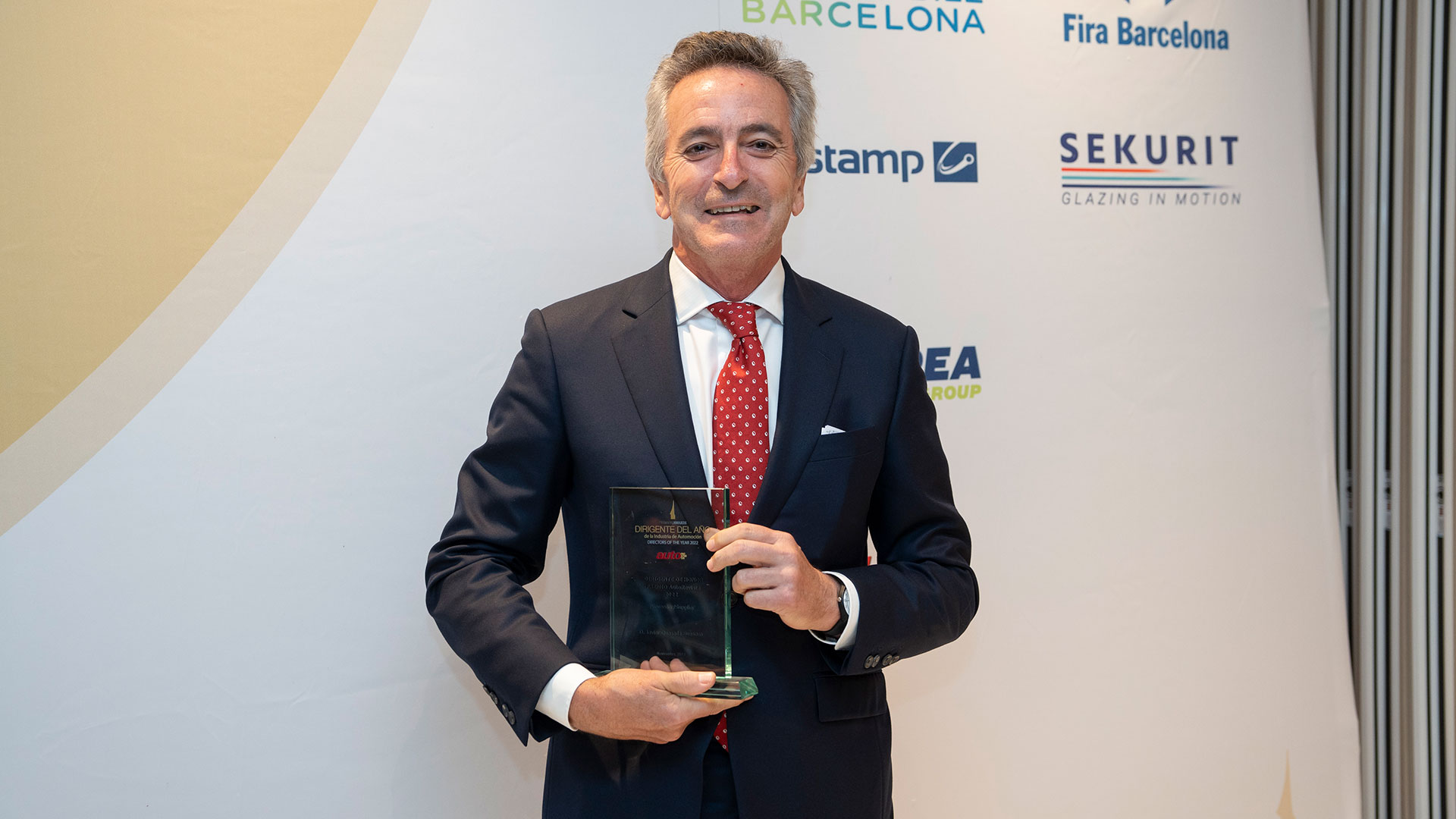 Teknia's founder, Javier Quesada Suescun, received the 'Autorevista' leader of honour award in the Supplier category, in the company of his family. This accolade rewards a lifetime of experience devoted to Teknia and to this sector, coinciding with the year in which the company reaches its 30th anniversary.
At the ceremony, he noted that "there have been two equally crucial elements at play: my own ambition as a businessman and the ability to adapt to the customers' needs based on empathy and follow-up as needed". He also took the opportunity to express his gratitude to the employees at Teknia who, like him, have worked to build Teknia day by day.
Interested in our Press Kit?
Interested in our Press Kit?
Discover more