01 Sep 2023
Teknia: a successful journey towards internationalisation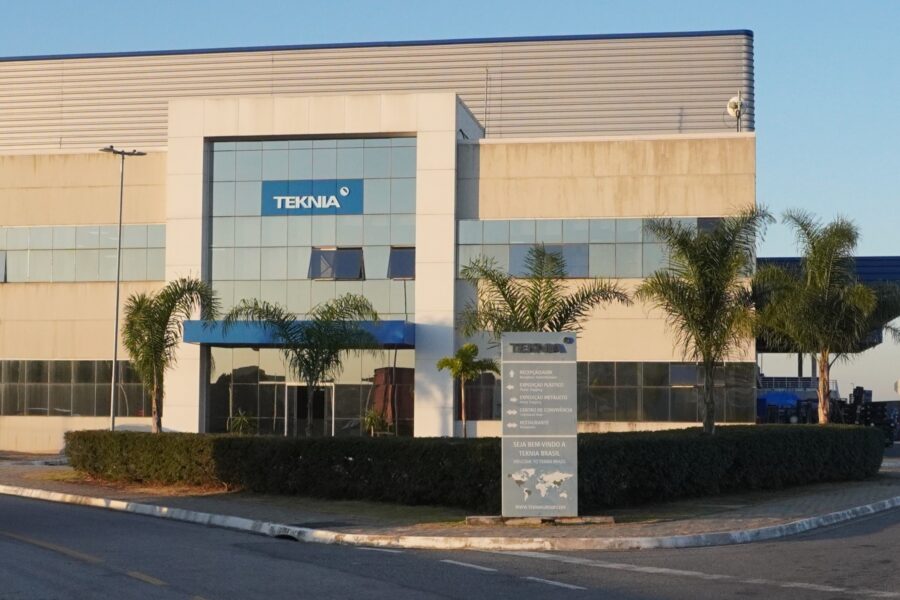 The internationalisation process is undoubtedly a challenge for any company seeking to expand its business into new markets. It is a milestone for any company that faces this process with the responsibility of leading its organisation to another level.
In this sense, Teknia has experienced impressive growth since its foundation, expanding beyond Spanish borders to become a multinational group with a presence in 22 countries and employing more than 3,000 people worldwide. Throughout its history, Teknia has demonstrated a clear strategic vision to guide its internationalisation process, adapting to the specificities of each market to become a global leader in its sector.
The beginning of Teknia's internationalisation process dates back to 1999, when the company decided to take the first step towards international expansion by landing in Brazil. This was the first market outside Spain in which Teknia operated, and marked the beginning of a series of successful forays into new markets that continues to this day. The main objective of this expansion was to take advantage of growth opportunities in different parts of the world and to become a preferred manufacturing partner for its customers in the main vehicle manufacturing hubs worldwide.
After Brazil, Teknia continued its international expansion at a steady pace and always guided by the needs of its customers worldwide. In 2005, it entered in Poland, followed by the Czech Republic in 2008, Morocco in 2010, Mexico in 2011, Serbia in 2014, the United States in 2016, Turkey in 2017, Romania in 2018 and finally Germany in 2022 and Sweden in 2023. These new markets have allowed Teknia to establish a global presence and be present where its customers need it most.
Teknia's internationalisation strategy is guided by several key factors. Firstly, the company is committed to accompanying its customers in the different countries in which it has established itself, offering them local manufacturing solutions. This personalised attention, adapted to the needs of its customers, has been the key to its success. Secondly, Teknia has proven to be a preferred manufacturing partner, providing vital multi-technology solutions to the challenges faced by manufacturers around the world. This reputation has led to steady growth and increased demand for a presence in more countries.
But this process, like any involving growth, hasn't been without its obstacles and challenges which, thanks to Teknia's team around the world, has demonstrated its ability to overcome them and establish strong business relationships in each new market. The result is a strengthened company that has managed to position itself today as a global player, with experience in the industry, with the capacity to adapt to new markets and with a recognised track record as a trusted manufacturer in the sector. In short, as a preferred manufacturing partner for its customers around the world.
Teknia is currently in a phase of consolidation and growth in the markets in which it is already present. At the same time, it is expanding its operations in new countries such as Germany and Sweden, important hubs of the automotive industry and with ambitious plans for new mobility. Teknia's goal is to continue to grow and expand its operations, identifying growth opportunities and adapting to market demands, including the challenges related to electric mobility.
In addition to further strengthening its strategic alliances and improving its innovation and manufacturing capacity, it is moving forward with the aim of maintaining a culture of continuous improvement to help develop new solutions that will enable the company to remain competitive in a constantly evolving and increasingly demanding global environment.
Interested in our Press Kit?
Interested in our Press Kit?
Discover more