03 Oct 2022
The seatbelt pretensioner pipe: a key part for safety
When thinking about safety in a vehicle, it is easy for one of the words that quickly comes to mind to be associated with seat belts. How could you not? The seatbelt is a key part of vehicle safety, whose main function is to restrain and hold the passenger in the event of a collision and to keep the passenger in place to try to minimize injury. It is therefore key in vehicle's passive safety. But do you know how it works?
In today's cars the belt has three anchor points and is also combined with a pyrotechnic pretensioner pipe. When a blow occurs, a collision sensor detects the accident and the electronic unit detonates a small pyrotechnic charge, which produces a gas inside a cylinder, causing the belt anchorage to retract, the belt to tighten against the body and the back of the seat.
After this process, the system progressively releases the belt after impact to avoid or minimize serious injuries. There are different kinds of seatbelt pretensioner pipes depending on the concrete models of the vehicles, either in the front seats or in both front and back.
Increasing the effectiveness of the belt
Teknia manufactures one of the most important parts for safety in a vehicle. This is the pretensioner, a pipe that has the purpose of increasing the effectiveness of the belt. It keeps the driver or passenger in a more static motion against the back of the seat in the event of an impact, while reducing the possible injuries suffered by the impact.
It is a part that must meet the highest standards of quality as it such a critical product that requires a 200% verification to ensure the internal diameter before and after the application of cataphoresis. This consists of a process in which this verification is integrated into the machine. There is an additional automatic verification station to detect and segregate the NOK pieces to further guarantee the final quality of this product. All this with the aim that the pretensioners that Teknia manufactures and supplies to its customers are safety parts of extraordinary quality that fulfil a key function in the vehicle.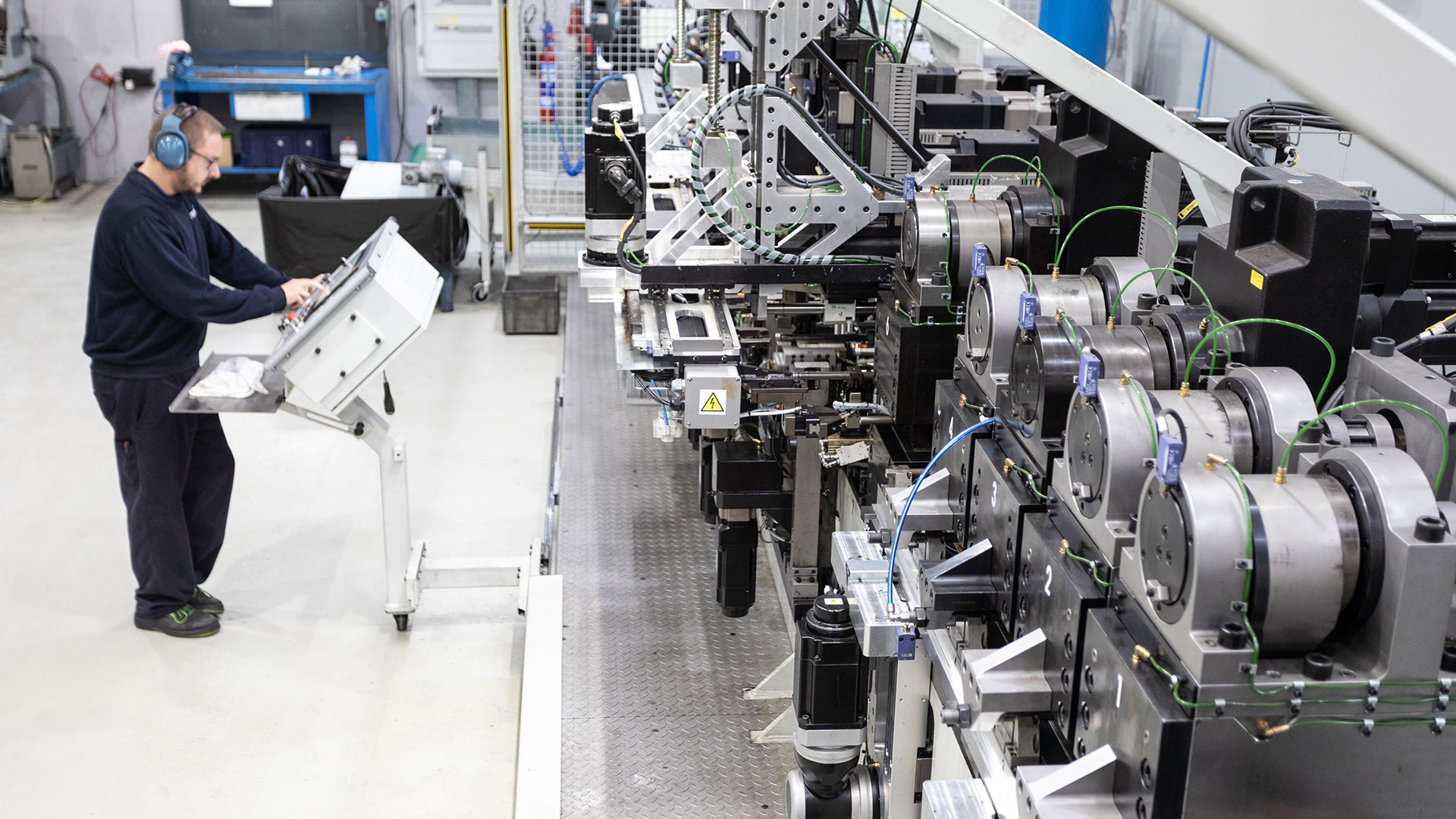 In this sense, Teknia has a wide experience in the manufacture of seatbelt pretensioner pipes. They have been produced since the 1990s in different stages and for varied clients. Nowadays nearly 6 million units are manufactured in Teknia Elorrio plant for two main TIER-1 clients specialized in safety products.
Aritz Ruiz, Teknia Metal Sales Manager states that: "A pretensioner is a critical part for vehicle safety, which requires a process that ensures that the part has zero defects and guarantees its perfect operation when activated. In Teknia we have a deep knowledge in this product since the last 30 years with the satisfaction of all our customers, which encourages us to continue accompanying them and manufacturing the best products in the market".
Interested in our Press Kit?
Interested in our Press Kit?
Discover more