Quality
We anticipate changes and detect real needs
Teknia is positioned at the forefront of the new mobility and continues to support its customers in their current and future needs.
Back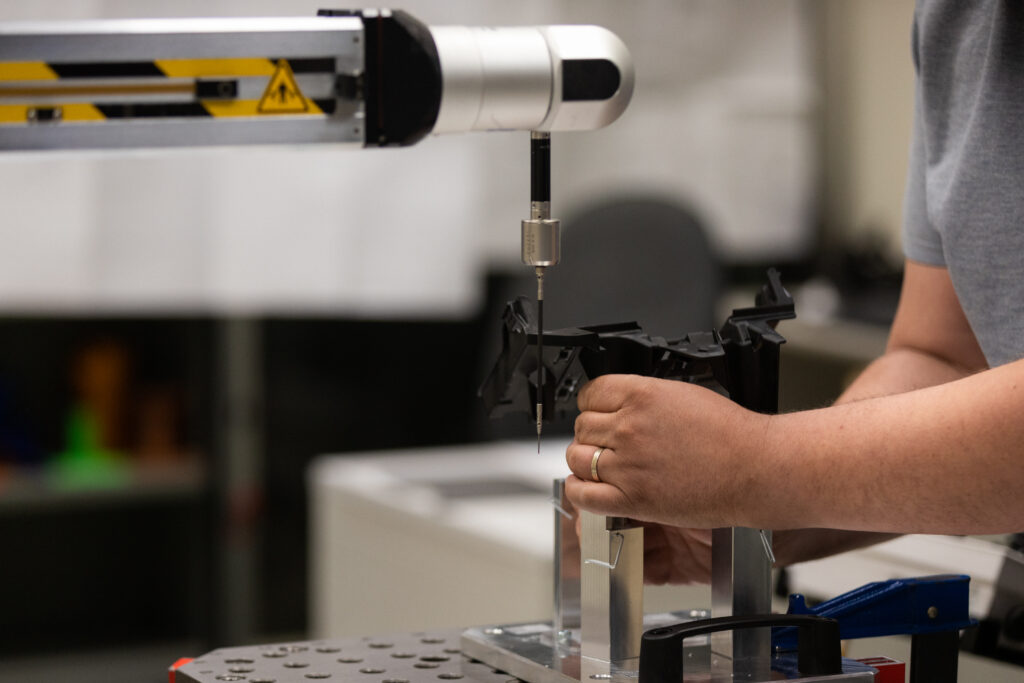 We work with precision and rigour, we pay attention to detail to maintain the respect of the sector and the trust of our customers, and we are committed to operational excellence by prioritising customer satisfaction.
We anticipate changes and detect real needs, and we deal with them skilfully to make them real and meet our customers' expectations completely. Teknia's commitment to operational excellence is demonstrated by promoting a zero-defect philosophy in all its plants through a Global Integrated Management System with high operational standards.
Teknia has a diverse customer base, making the company a highly adaptable strategic partner with extensive experience across the manufacturing value chain. These customers include some of the world's leading manufacturers and Tier-1 suppliers.
Quality, Environment, Health & Safety Policy
Our Global Integrated Management System has high process standards and prioritises continuous improvement and innovation. Teknia aims to become an excellent organisation for manufacturing mobility.
Teknia reviews its Quality Policy whenever necessary to adapt it to its growth and the evolution of the market, as it always works with a commitment to continuous improvement with the aim of achieving excellence in manufacturing.
Brazil

Teknia Brazil

Czech Republic

Teknia Uhersky Brod

Poland

Teknia Kalisz

Teknia Rzeszow

Romania

Teknia Oradea

Spain

Teknia Ampuero

Teknia Azuqueca

Teknia Barcelona

Teknia Bilbao

Teknia Elorrio

Teknia Manresa

Teknia Martos

Teknia Pedrola

Teknia Santander

Serbia

Teknia Kragujevac

Mexico

Teknia Mexico City

Teknia San Luis Potosí

Teknia Tepejí

United States

Teknia Nashville

Morocco

Teknia Tangier

Turquía

Teknia Gebze

Alemania

Teknia Stuttgart

Sweden

Teknia Vimmerby